What happens during a chakra mapping session?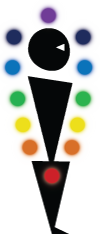 A chakra mapping is in essence an energy-based counselling experience that enables us to explore and record how your thoughts and emotions are impacting on your chakras.
We will be exploring where your 7 major chakras align with the main circuit of energy circulating around your torso and head. The 1st and 7th chakras each have one alignment point. Chakras 2 to 6 align with the main circuit of energy at both the front and rear of the body. This gives us 12 chakra points in total to review.
I perform the reading with us sitting comfortably on either side of a small table. On the table is a digital tablet loaded with my unique chakra mapping app that I use to create your personal chakra map in a digital format.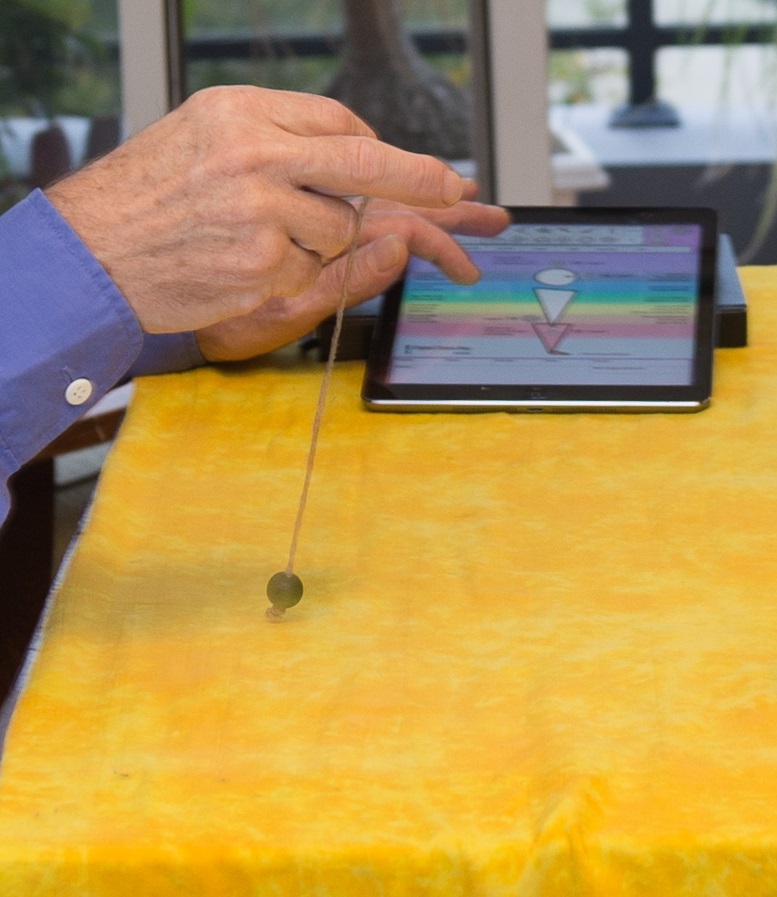 Holding a pendulum in my right hand I focus my intuition on the chakra point being 'read'. The chakra reading is recorded on the tablet. Using my mapping app I insert energy symbols and other key information piece by piece as we build up the details of your chakra map.
As I review the energy flow of each chakra point with you I introduce a corresponding key phrase or probing question. The key phrases are designed to reinforce positive energy flows. The probing questions are designed to lead to a better awareness of the cause of any blocked energy flows and identify practical steps you could choose to take to initiate positive change in that aspect of your life.
I continue using the pendulum throughout the entire chakra mapping procedure. This means we will both be able to clearly observe how your awareness, thoughts and emotions directly influence the energy flowing through each chakra point as we examine it. I have observed many people find this part of the process particularly fascinating, illuminating and curiously empowering as they witness the immediate impact of their thought processes within their chakras - via the movement of the pendulum.